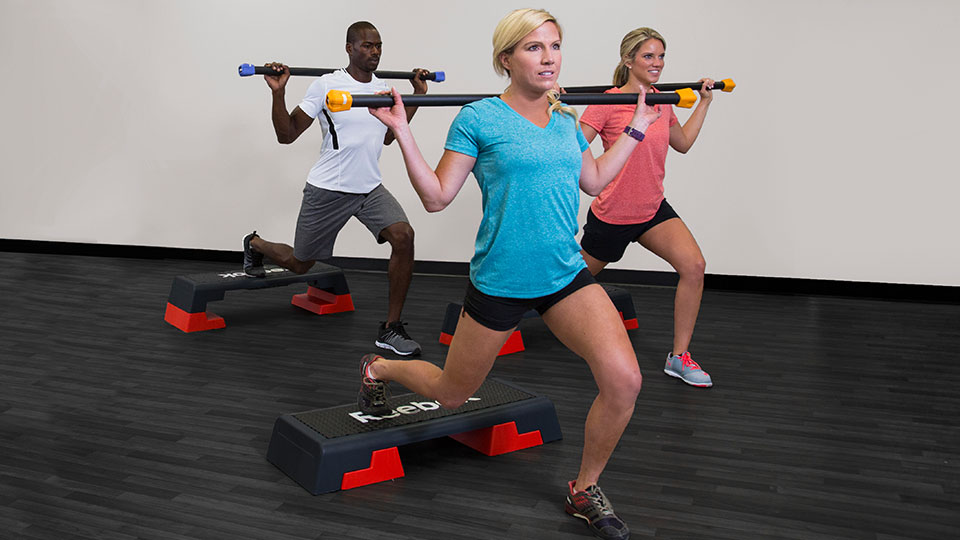 Fitness Steps
Enjoy a Great Cardiovascular Workout with Fitness Steps
Fitness steps have been around since the 1980's and unlike many fitness fads, they are still a very popular and effective way to workout. Exercise steps like those from Power Systems are extremely versatile, offering lower and higher intensity cardiovascular workouts, lower and higher impact routines, and solid strength training – both men and women can get just what they want from their physical fitness regimen by including steps. A "step class" typically involves a choreographed routine of step movements on a raised platform, done to music. However, steps are also used by individual exercisers as a complement to their other fitness activities. Steps provide support for free weights and for body weight exercises such as squats and push-ups. They allow beginning exercisers to make an exercise easier by lowering the platform, and raising the platform intensifies the activity for more experienced athletes.
What Are the Benefits of Using Step Exercise Equipment?
The versatility is a big benefit. As mentioned earlier, lowering or raising the step makes a significant difference in the intensity of the cardiovascular workout, or in the body weight proportion of a strength building exercise. You can also add hand weights and adjust the speed of the music. In this way, you can gradually build up the intensity of your workouts as you progress. Exercise step platforms are also known to be terrific calorie burners, so those who want to lose weight would do well to include steps in their regular fitness routine. Finally, aerobic steppers are one-stop shopping in terms of fitness: they target the total body, including primary muscles, stabilizing muscles, joints and the cardiovascular system.
What Types of Exercise Steps Can I Find at Power Systems?
The original health club step is still a popular product at Power Systems, and it comes with 4 risers for customized workouts to 4", 6" and 8" high. The step has a rubberized deck and a slip-resistant bottom. The Freestyle Circuit Step is a tough step designed for more experienced athletes and it holds up to 275 lbs. Individual risers can also be purchased, depending on your needs. For larger fitness facilities, store your exercise steps in a handy storage cart, made of PVC. Regardless of the size of your facility or the types of exercisers you work with, Power Systems has the steps that will complete your equipment offerings.
Loading ...