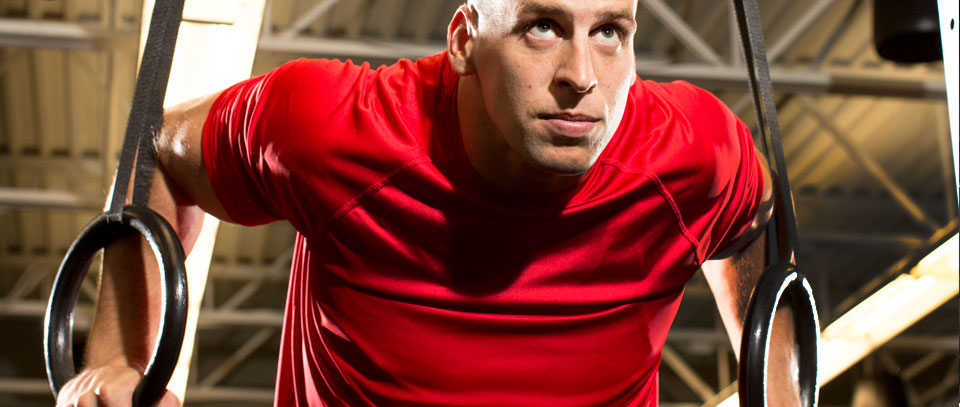 Suspension Systems
Leverage Your Bodyweight Using Suspension Training to Develop Strength and Core Stability
Suspension training is a training modality that originated with the Navy SEALs. Suspension trainers involve supporting the body by anchoring to a point above the exerciser's head, and it uses a system of ropes or straps. Suspension systems, like Power Systems' TRX, leverage your own bodyweight and gravity to train for improved strength, balance, and core stability. Athletes can adjust their body position to increase or decrease resistance, making it a customizable workout for all fitness levels, from beginners to seniors to elite athletes.

What Are the Advantages of Suspension Systems from Power Systems?
One of the greatest advantages of suspension training equipment is that it is highly effective at training advanced athletes, but costs a fraction of what popular weight machines can cost. Power Systems offers a wide variety of suspension trainers including the famous TRX Home Suspension Training Kit. This system trains every muscle group and includes instructions, door anchor attachments, anchors for outdoor use and access to the TRX workout videos. The complete package is an affordable way for any athlete to train for strength and core stability in the comfort of his or her home without the need to invest in expensive fitness center machines.

What About Suspension Training for Larger Fitness Facilities?
For larger training facilities and rehabilitation centers, Power Systems also offers the CrossCore 180, which can be added to existing suspension training gear. The CrossCore 180 adds rotation to body weight training and permits sports-specific movements for coaches and athletes. Additional suspension-related tools include straps, pull up handles, and the Hopz vertical leap resistance trainer to maximize vertical leaping ability.
Finally, consider the SpaceStation Summit 1500 fro Power Systems. This multi-station suspension trainers can train up to 8 people at once and includes a full length overhead bar crawl, 2 high and 2 low pull up areas, a dip station, a step up station, and 2 power training rope anchor stations. Regardless of the size of your setting, you'll find suspension trainers from Power Systems to be an effective and affordable way to improve muscular strength and core stability quickly and safely.
Loading ...