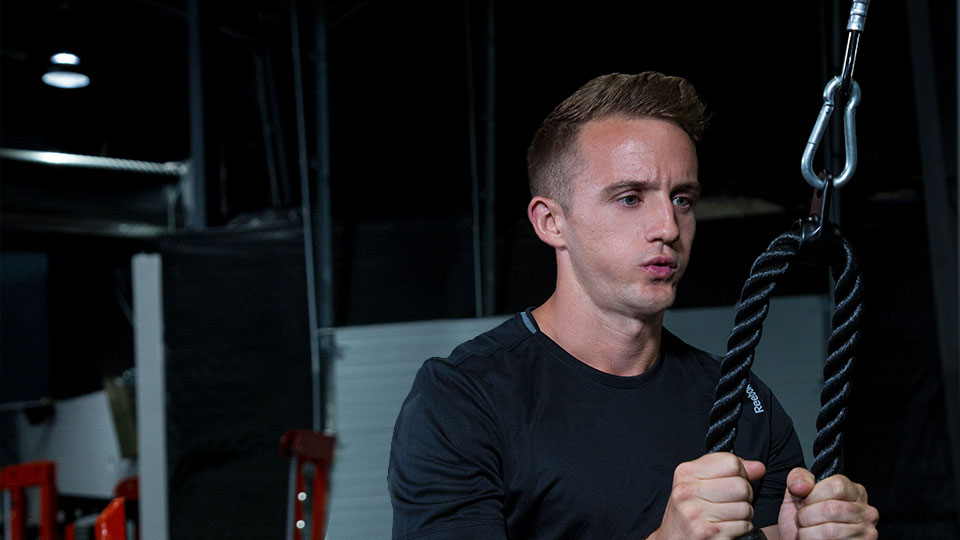 Cable Attachments
What are Cable Attachments?
Cable attachments are designed for use with weight training machines, in particular with disc loading as well as pulley and cable-based machines. High and low pulley based machines such as lat machines, low row machines, and cable crossover machines benefit from the use of cable attachments to extend the range of exercise equipment possibilities and muscle groups worked. Cable attachments from Power Systems are easy to use and are designed to attach simply with a carabiner clip.

How Do Cable Attachments Enhance My Workout Equipment?
Cable attachments have the advantage of relatively low cost, and you can significantly expand the range of exercises available with your existing workout equipment. Additional cable machine attachments, such as curl bars and cable racks, further extend your options. A cable bar rack keeps all of your cable attachment bars and accessories neatly organized and easy to find. Power Systems offers a range of top-quality steel bars with ergonomic rubber handgrips for comfort and safety. Wrist straps are also available and are made of soft neoprene pad and a comfortable D-attachment for added safety. Another type of strap, the Abdominal Crunch Strap, adds effective resistance to the usual abdominal crunch exercise.

Which Cable Attachments from Power Systems are Right for Me?
The setting in which you will use cable attachments dictates the pieces that will be best for you. In gyms and fitness centers with large weight lifting machines, a wide variety of bars, straps, and cables will be essential to meet the needs of your clientele. In addition, one of Power Systems' cable attachment racks will help you keep everything organized and easy to locate. You may also want to post one or more of our Major Muscle Charts to help the clientele determine which exercise is most suitable for training a specific muscle group. For smaller facilities such as rehabilitation centers or even for home use, a single set of cable attachments is likely to suffice. Simply note the exercises you most commonly do and explore the range of cable attachments for workout equipment on Power Systems. You're sure to find just the right attachments for your needs.
Loading ...