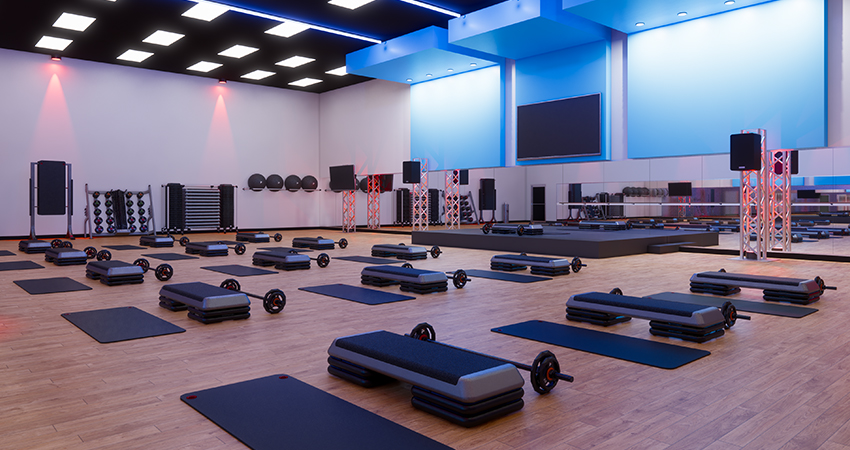 Invest in Group Exercise
Group exercise programs are one of the biggest growth opportunities for fitness facilities as they have been proven to increase member loyalty. Investing in top-quality group fitness equipment is crucial to enhance member experience. Let us help you create a studio that stands above the rest with equipment that is attractive, coordinated, and made to last.
Quality Equipment for Every Program
Whether you're selecting equipment for Yoga, Pilates, kickboxing, or HIIT, group exercise classes need fitness equipment built for both for durability and versatility. Count on Power Systems to provide the curated selection of professional studio equipment you expect, as well as unique fitness accessories that enhance the group effect.
Make the Most of Your Studio
Protect Your Investment
Quality studio fitness equipment is an investment in your facility, staff, current and future members. Protect your investment and increase the lifespan of your group exercise equipment by:
Maintaining a regular inspection schedule.
Investing in proper storage solutions.
Replacing equipment as recommended.
Featured Studio Spaces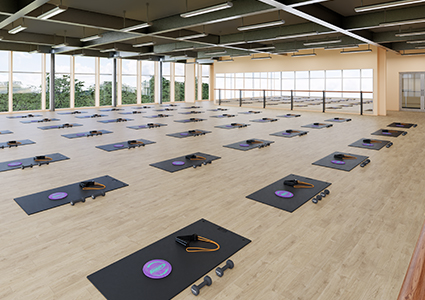 Group Studio A
Size: 2,000 sq ft
Brand new dance, Yoga, and fitness studio for a university campus rec center.
Group Studio B
Size: 1,150 sq ft
A sleek boutique HIIT studio – part of a local gym's full-scale renovation plan.
Group Studio C
Size: 1,250 sq ft
Group fitness studio expansion provides more storage and more room to move.