Endless Configurations, Scaled to Any Space
Meet the functional storage line that does more! The Pinnacle Storage line has modular bays, designed to fit your space, equipment, and training needs. Bays in 5' and 6.5' are available in ready to ship or made to order options. Each bay consists of modular components and functional accessories that can be configured to achieve any design vision while standing up to the demand of a high-traffic facility.
Pinnacle is a modular storage system that can be as functional as it is stylish. Quick ship Pinnacle bays are solid black, powder-coated and available in 4 of our most popular configurations in 5 ft. or 6.5 ft. lengths. Mix & match the storage bay and length options to meet your needs.

Not sure what's best for you? Talk to a storage expert now.

Pinnacle Storage can also be customized to order, where you choose your rack configurations, colors, and add accessories.
HOW TO BUILD YOUR PINNACLE STORAGE
ANCHOR BAY OPTIONS
Pinnacle Anchor Bays are stand alone pieces with 2 uprights, available in 2 types - standard and tribar. Both Pinnacle Anchor Bays come in 5' and 6.5' length options.
ADD A BAY OPTIONS
After you have selected an Anchor Bay, you can add bays. Each Add a Bay has 1 upright and attaches to your anchor bay. Choose from 4 different bay options – standard, tribar, mat, and cardio pump set. Like Anchor Bays, each Add a Bay comes in either 5' or 6.5' length options.
ATTACHMENTS
Once you have choosen your bays, it's time to add additional attachments. Explore the options ready to ship from our warehouse below, including storage-related accessories or attachments to use your Pinnacle as an anchor point.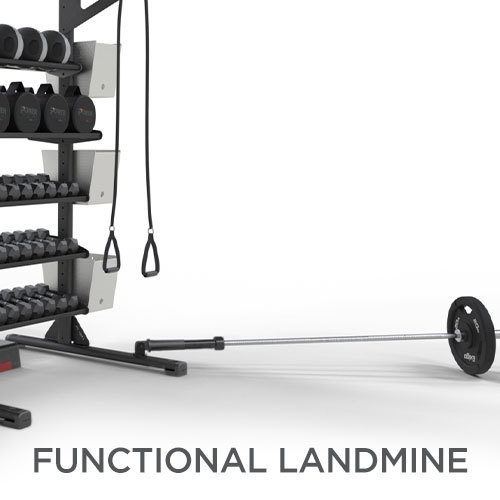 CONNECT WITH US
Interested in talking with us more about adding Pinnacle Storage to your facility? Fill out the form below and a Power Systems Team Member will contact you shortly.