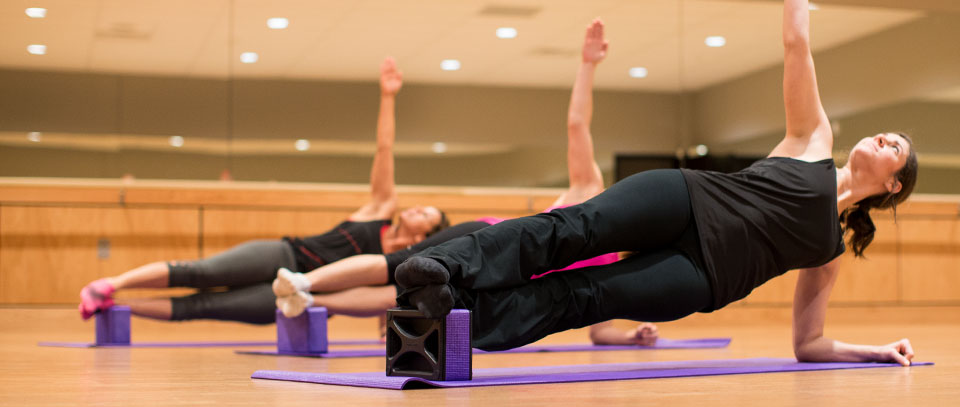 Yoga and Pilates
Blend Flexibility, Strength and Reduced Stress with Yoga and Pilates
In addition to providing real boosts in strength and flexibility, both yoga and Pilates have been shown to reduce stress, improve concentration, stimulate the immune system and create an overall sense of well-being. Once considered somewhat alternative fitness activities, both yoga and Pilates have become fundamental components of physical fitness regimens for beginners to elite athletes. Power Systems can help by providing the best in yoga and Pilates mats, yoga chairs, Pilates machines, and much more to help you make the most of these important activities.

What are the Benefits of Yoga and Pilates to New Exercisers?
Yoga and Pilates offer a safe entry point to fitness for new exercisers. Specifically, yoga is proven to improve muscle tone and flexibility, reduce stress, promote concentration, create self-awareness, and increase your range of motion. Some of the Power Systems tools and accessories that can help integrate yoga into a workout routine include yoga straps for flexibility, yoga blocks for added support during certain postures, and high quality mats for comfort and cushioning. For large classes, Power Systems has a handy multi-purpose rack that can hold all these accessories in one, easy to organize space.

How Can Power Systems Help Incorporate Yoga and Pilates into Advanced Workouts?
Both yoga and Pilates have lots to offer advanced exercisers, who can benefit from the improved core strength and body awareness that are typical results of training in these areas. Using mats and equipment from Power Systems, exercisers of all levels will improve their posture, flexibility, and agility. Yoga and Pilates have also been shown to reduce back pain, which is an increasing problem as we age. Pilates exercises develop strong core muscles, which include the deep abdominal muscles along the spine. In contrast to traditional weight training workouts, Pilates focuses on elongating and strengthening muscles while improving both elasticity and joint mobility. The result is a reduced chance of injury.
Whatever your level, there is something in yoga and Pilates for you. Explore the range of yoga mats, yoga chairs, and Pilates accessories from Power Systems and you'll be sure to make the most of these exciting and effective workouts.


Loading ...