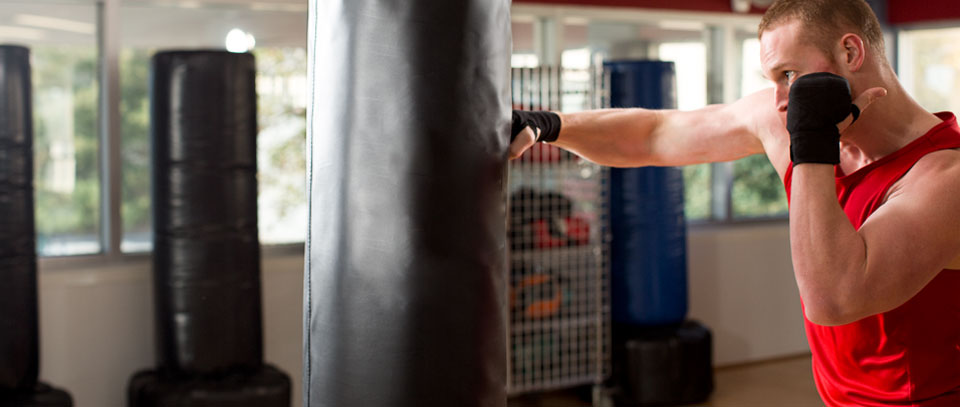 Kickboxing Equipment
Using Kickboxing Equipment to Improve Your Health and Conditioning
Kickboxing is a higher energy, total body workout. It helps improve your cardiovascular fitness, your strength, your endurance, and your balance. It can also be a great way to let of steam and have some fun, much like MMA training. Power Systems has the kickboxing equipment you need to take your experience to the next level. With the right boxing equipment, you'll train better and harder, making it easier to get the most out of your time.

What Types of Kickboxing Equipment Do You Need?
The type of boxing equipment best suited for you depends on your individual goals, or the goals of your clients. Anyone who plans to spar during kickboxing practice needs equipment that offers protection. Kickboxing gloves help to keep both the user and their opponent safe from injury. Bag gloves are a good choice for bag work. Speaking of bag work, if you don't have one already, a hanging or standing bag is ideal for solo practice. Punch mitts are useful for training, providing a target without requiring an actual sparring match. Training rope, beaded jump ropes, MMA gear and even medicine balls are all great accessories to have on hand for building strength and endurance.

What's the Difference Between the Different Types of Kickboxing Gloves?
When you're picking out gloves for kickboxing, there are a few types to choose from. The right glove for you depends on what you're planning to use it for. If you often train with a bag, bag gloves are a must-have. These gloves provide a large amount of protection, which shields your hand from the constant punishment of hitting the bag. Sparring gloves, on the other hand, use molded foam padding to absorb and disperse shock. This leads to safer sparring. Finally, handwraps are long, thin lengths of cotton-weave fabric designed to cover your hands, knuckles, and wrists. They provide support and protection for the small bones in your hands, reducing your risk of injury.
At Power Systems, we know the right kickboxing equipment can make or break a match. That's why we're dedicated to providing a variety of high quality tools. Choosing the right kickboxing gear will improve your training, make you more effective in a match, and give you a much better overall experience.
Loading ...