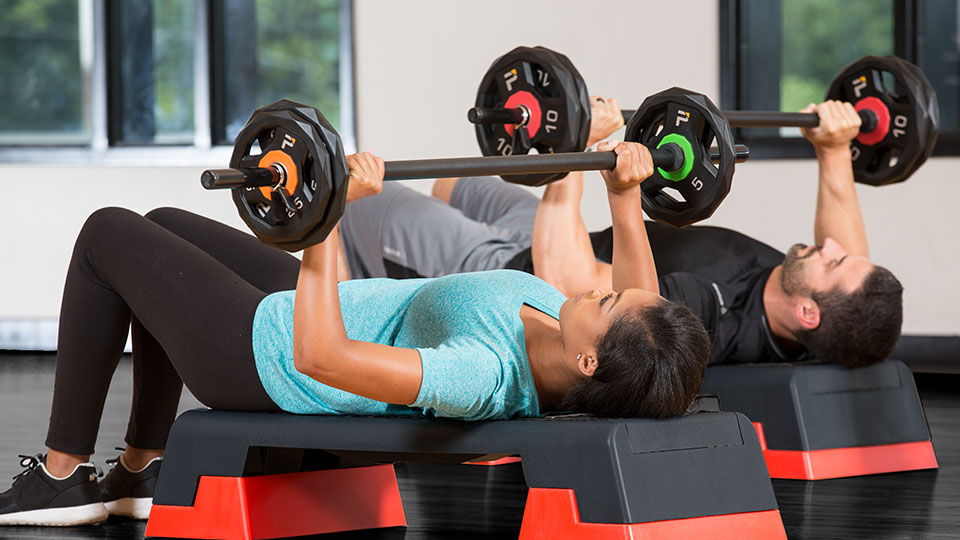 Group Fitness
Achieve a higher level of fitness by using the Best Group Fitness Equipment
One of the greatest things about group fitness equipment from Power Systems is its ability to bring professional level exercise to individuals and class instructors alike. Exercise instructors face the challenge of bringing engaging and effective exercise to the classroom that get the greatest results from every participant's efforts. Skimping on fitness equipment is a sure way to fall short of your fitness goals. All of the group fitness equipment we offer is high quality and designed to withstand the demands imposed in a group setting. In addition to durability, our group fitness equipment offers flexibility for use at a variety of fitness levels. Our professional quality workout equipment comes in a wide variety of traditional equipment like the Original Health Club Step as well as unique products like the Airope that intensifies the effects of a variety of exercises.

What Kinds of Group Fitness Equipment Do I Need for My Exercise Classes?
Durability is one of the most important characteristics to consider in any type of exercise equipment. For group fitness equipment that is used repeatedly by a variety of class members, long-lasting equipment is even more important. Since the different users have different needs, versatility is also important. One example of how the group fitness equipment from Power Systems meets these needs is the Freestyle Step. It can be used in three position combinations including flat, horizontal and vertical slant. Class members will love the cushiony surface and extra risers are available for order to add more height for more intense step workouts.

What Types of Supportive Products are Available for Using the Group Fitness Equipment?
Fitness class instructors often rely on tried and true exercise programs to get the most from their workout equipment. At Power Systems, we offer a number of instructional manuals on DVD to guide the classroom instructor in a variety of exercises typically taught in group settings. Include the applicable guidelines with your order of group fitness equipment to optimize your instruction and achieve the desired level of fitness for every member of the group. One example of complimentary exercise equipment and supporting DVD are the cardio barbell sets and "Design More Effective Sessions with New Interval Training", a Coaches Choice DVD that focuses on track and field workouts for athletes. There are also references for tests and assessments that provide you with assessment and testing tools for the classes you teach. There are resources that will benefit group fitness instructors in every area of exercise taught in groups.
Power Systems is a trusted resource of quality group fitness equipment that is used in class settings around the world. Combining top quality fitness equipment with the appropriate resources that will help teach clients how to use it and measure their results will provide group fitness instructors with the tools they need to keep their members involved and dedicated to working towards their fitness goals.
Loading ...