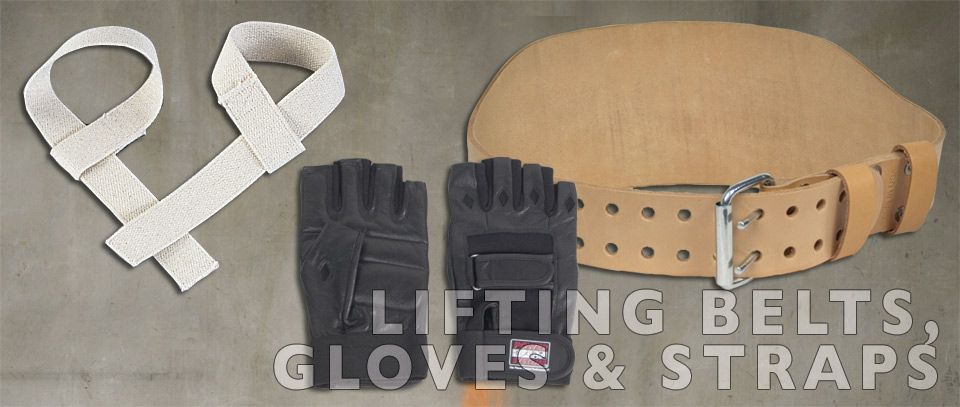 Lifting Belts, Gloves and Straps
Improve Grip and Practice Great Form with Workout Gloves
Whether your gym specializes in professional boxing and championship weightlifting or offers lessons or classes to beginners and intermediate-level groups and individuals, you need to have the right equipment. That's where we come in! Power Systems has a huge selection of weight lifting belts, workout gloves, straps and more to fit the training needs of a variety of exercisers.

What Kinds of Workout Gloves, Straps and Belts Are Available at Power Systems?
Power Systems offers a wide selection of workout gloves suited to a variety of activities and other training accessories such as belts and wrist wraps for lifting routines. Weight gloves placed on the arms, feet or ankles can be a great asset to group cardio and kickboxing classes, and to create extra resistance during jogging or weight training sessions. Weight lifters of all levels can find use in weight training gloves and wrist wraps to improve grip on weight bars and dumbbells, protect the skin from injury and absorbing moisture. Boxing gloves from Power Systems and Everlast are carefully selected to absorb impact on contact, secure thumb and wrist protection and easy cleaning. Straps are valuable to support heavy weights and good form while lifting. Finally, our selection of belts offer support and stability during workouts.

How Can Power Systems Gloves, Straps and Belts Help Improve the Safety and Quality of Workouts?
Power Systems offers the best workout gloves, straps, wraps and belts available today. Our training gloves are made from special materials that work to protect the hands from impact and wear while repelling moisture and odor. Our lifting straps are designed for durability and with your clients' safety in mind. The array of belts we offer are made to ensure spinal and core support or as an effective base for attaching resistance, depending on client needs and goals.
By purchasing your boxing and lifting gloves, belts and other workout accessories from Power Systems, you can be certain of getting only the highest quality products for your gym or rehab facility. Take a look through all of the professional-grade gym gloves and workout accessories we offer.
Loading ...