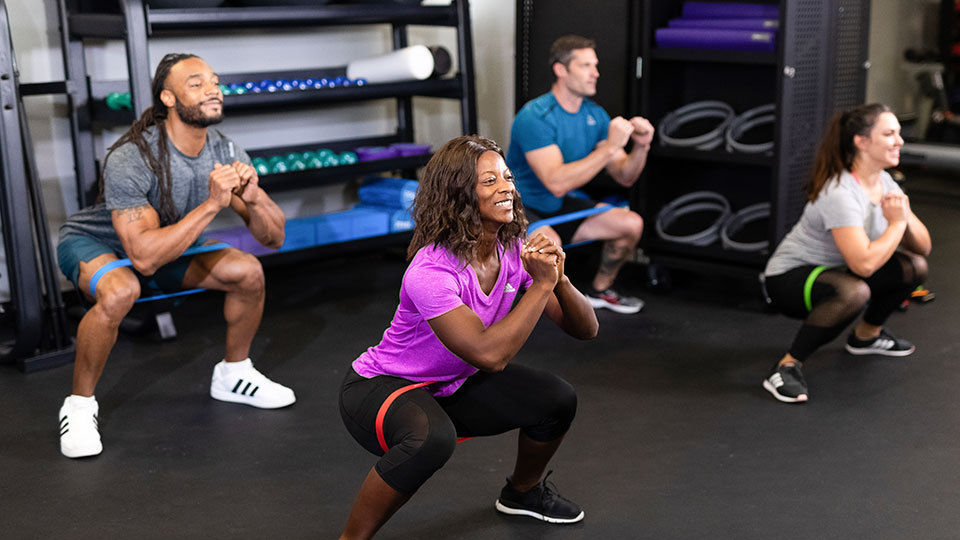 Exercise Bands
Improve muscular strength and endurance with exercise bands
Resistance bands are a simple, low-cost and easy to use method for exercising almost every muscle group in the body. With exercise bands, you can do almost all of the same exercises you would do with heavy weights, without the heavy weights. Exercise stretch bands are made of a strong type of rubber, and usually they have handles on the ends for ease of use. Even advanced exercisers might be surprised at the workouts they can achieve using resistance bands because the difficulty of the training can be adjusted by using stronger bands by more advanced athletes. Read on to learn about additional advantages of using the best resistance bands at home or your fitness facility.

What Kinds of Exercise Bands are Available from Power Systems?
Power Systems resistance bands are available in a variety of styles and types. Versa-Tubes are flat exercise stretch bands that are effective at training every muscle group in the body. For those with allergies, latex-free stretch bands are available. For use in the pool, we recommend Aqua Versa-Tube. Bulk quantities of exercise bands and resistance tubing are available for larger facilities. In addition, Power Systems offers several books and DVDs to help you get started with stretch bands or add new exercises to your routine. The Strength Band Training DVD explains how working out on unstable surfaces can enhance your resistance band workout, and the Total Body Tubing DVD provides a full body workout with Versa-Tube. A Resistance Tube Training Poster completes our offering and provides education and reminders to exercisers on the starting and finishing points of 12 different exercises.

What are the Advantages of Using Resistance Bands to Improve Muscular Strength and Endurance?
Resistance bands are inexpensive, compact and easy to store, so your students or gym members can use the same bands at home as they would at the gym - without needing additional storage space or a spotter. The bands can also be easily taken along while traveling, so you never miss a workout. Exercise resistance bands are suitable for all levels of exercisers, because they are available in light, medium and heavy resistances. You can also adjust the workout yourself by tightening or loosening the band. The use of resistance bands as a regular alternative to using free weights or weight machines can be beneficial, as it provides greater variety in challenging your muscles. The bands can even be combined with weight machines and free weights for even more benefits.
Loading ...