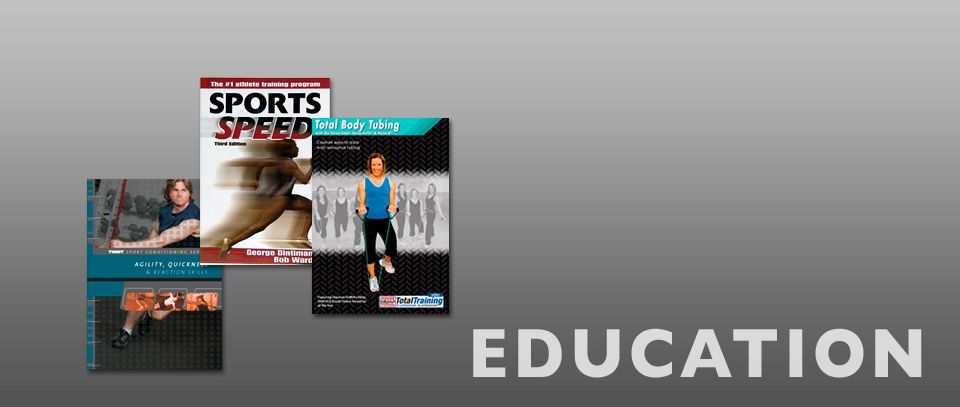 Education
Empower Your Students and Your Clientele with Fitness Training Resources
Power Systems wants to contribute to the world of fitness education by providing the best in fitness training and fitness equipment. Are you ready to take the next step in your fitness career and become a personal trainer? If you love fitness and love helping others achieve their fitness goals, Power Systems offers the American Council on Exercise personal trainer manual along with a series of high-quality educational resources including books and videos, to help you achieve your goal of becoming a personal trainer.

How to Become a Personal Trainer or Group Fitness Instructor
Becoming a personal trainer or fitness instructor requires a commitment to helping people achieve their fitness goals, in addition to maintaining your own fitness and becoming very knowledgeable about workout equipment and anatomy and physiology. You will also want to pursue an official certification of your skills because you'll be able to work in most fitness facilities. Are you up to the task? If so, we recommend starting with one of Power Systems' official resources from the American Council on Exercise: Becoming a Personal Trainer (2 Books and DVDs) or the Group Fitness Instructor Manual (Book and DVD).
The Becoming a Personal Trainer series offers expanded coverage of a personal trainer's primary job responsibility, which is to assess each client's current level of health and physical fitness and then develop a safe and effective fitness program that will lead them to a lifelong commitment to a more active lifestyle and better health.The Group Fitness Instructor Manual prepares you to design group fitness programs and safely and successfully lead a wide range of class formats and participants. It is a must-have resource for group fitness instructors, the manual addresses critical core competencies regardless of the types of classes you plan to teach.

How Can Power Systems Help Me with Becoming a Personal Trainer?
In addition to the manuals described above, Power Systems offers a wide range of additional fitness education materials including guides to anatomy and physiology, career guides for those who want to open their own fitness facility, drills and exercises for specific sports and training goals, and much more. No matter where you aspire to go in the world of the fitness professional, Power Systems has a resource to help you get there.


Loading ...