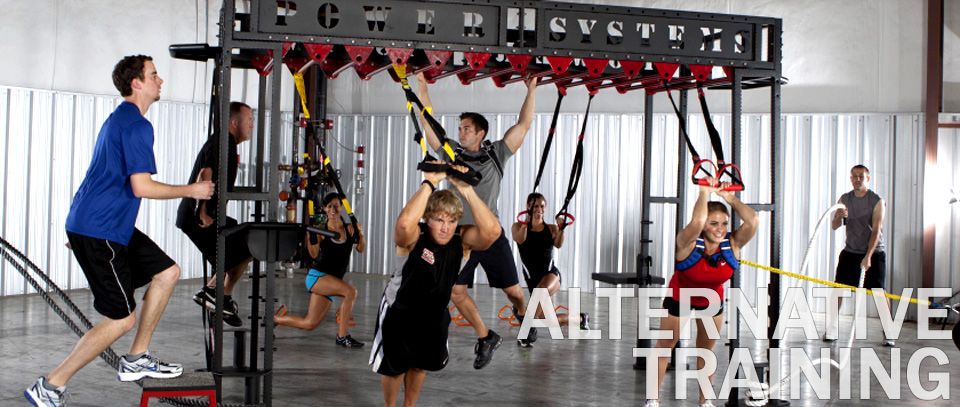 Alternative Training
Provide Variety with Cross Training Equipment
No two gym-goers are identical, which means no two strength training routines should be exactly the same. Providing your customers or clients with the variety they need means having the right tools at your fingertips. Power-systems.com has the cross strength training equipment you need to create optimum results.

Choosing a Variety of Strength Training Tools
There is a huge variety of cross workout equipment available to help your clients get the workout they want. Choosing the right variety involves understanding your client's needs. Strength training for women, strength training for runners, and many other strength training categories are most effective with the right equipment. Understanding your client's needs and choosing tools to help them reach their goals is crucial to building a well-stocked gym.

Types of Cross Training Equipment
Strength training equipment is almost as varied as you can imagine. You'll find adjustable Power-Plyo boxes suited for varying heights and strengths. Kettlebells of varying weights are equally amenable to different abilities. Interchangeable gym plates and aluminum training bars allow your clients or customers to find a weight that works for them. Infinity vests add resistance to bodyweight exercises, while powerbelts are available in a variety of sizes to provide stability to lifters small to extra large. Equip your gym with pull up handles for added variety in body weight exercises, or a HydroPower ball for a flexible form of resistance.

Keep Strength Training Safe
Safety is an important part of cross training. That's why power-systems.com also provides a variety of safety and storage equipment. Gym flooring and mats provide lifters with traction and save floors from damage. Bar holders and weight racks keep equipment off the floor and away from damage. Barbell collars keep plates in place, while gym chalk improves your strength trainers' grip. Building the perfect cross training space for your clients and customers requires variety and safety. Power- Systems.com's huge variety of strength training equipment gives you the ingredients you need for your customers to get the results they want. Create dynamic, individualized cross training programs with the variety your clients need by being well equipped with quality strength training tools.
Loading ...