Count on Power Systems to help make your dollars stretch further, now with Power Systems Rewards. Whether you are a personal trainer running bootcamps at your local park, or planning on opening your first training location, join Power Systems Rewards where you can earn points for product reviews, referring a friend, and more. In return, you'll have access to member only deals & sales, allowing you to make the most of your budget.
Power Systems Rewards Benefits
Power Systems Rewards Tiers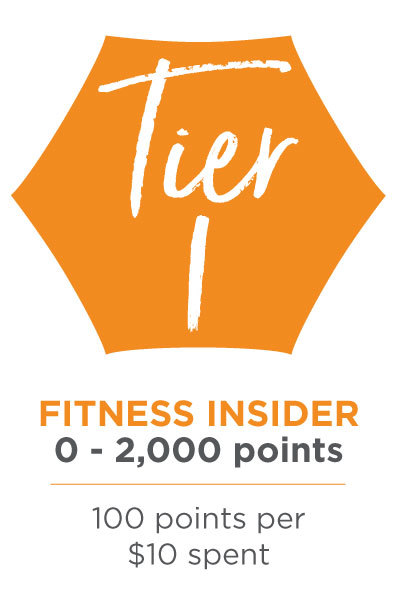 Earn & Redeem Points
on Power-Systems.com purchases





Free Gift with Purchase Events




Access to Exclusive Sales
for Loyalty Members







Early Access to
Exclusive Sales



Double Points
Earning Periods

HOW YOU EARN POINTS
FAQs
How do I join Power Systems Rewards?
To become a Power Systems Rewards member, click "Join Power Systems Rewards" above. If you already have an online account but are not enrolled in Power Systems Rewards, sign into your account, and then click ENROLL. If you're new, create an online account and then opt-in to the program during registration. Download PDF.
How do I earn points?
Power Systems Rewards members will earn 100 Points per $10 spent on all qualifying purchases when enrolled in Power Systems Rewards program when shopping online, as well as completing activities such as inviting friends, completing surveys, and more.
What are qualifying purchases?
A qualifying purchase is any purchase made at Power Systems (online at power-systems.com or by phone), excluding gift cards, taxes, shipping and certain excluded merchandise. Points are not earned on the redemption of Reward certificates.
Is there a limit to the number of points I can earn?
No, however, once you reach 25,000 points, you will qualify for our Preferred Customer program.
How can I check my points balance?
Log into your Account to view the Dashboard and check your points.
Is this program open to all customers?
This program is open to customers who are not part of our Commercial Program. The Rewards Program is offered only to participating website customers who are at least 18 years of age and who provide and maintain a valid email address. By joining the program, you represent that you are at least 18 years of age or older. When registering for the Rewards Program you agree to only register one (1) account for the purpose of accruing or earning Points. Employees (and all the members of the immediate families or households of such employees) of Power Systems, and their parents, affiliates, and subsidiaries are ineligible.
How do I redeem my points?
Log into your Dashboard to redeem your points in exchange for a promo code. Promo code can be entered at check out. Download PDF.
*Loyalty offers cannot be combined with any other promotions or discounts. Cannot be used on Airex, Apex Vault, Axle, Brower, Concept2, Core Hammer, Demon Sled, HighBaller, HighRoller, Jacobs Ladder, Octane, Pinnacle Storage, Pro Maxima, PS Deck, Revolver, Spartan, Sport Series/Circle Fitness USA, Torque, Troy, Vertimax, ViPR, WeckMethod. Power Systems reserves the right to modify offer details or products discounted without notice.
What are the Terms & Conditions?
See Terms & Conditions here
Why don't I see my recent purchases/activities reflected in my points history?
Please allow up to 48 hours for purchases to appear in your Points history.
How do I inquire about missing points from my transaction history?
Please call Customer Service at 800-321-6975 and be sure to have your receipt and order # from the transaction in question.
Will my points expire?
Yes. Points will automatically expire after one year of inactivity (meaning if you do not place an order for 12 or more months, the points you had previously earned will expire).
Why has my point balance decreased?
Your point balance will decrease if you make a return, redeem points for a reward, or if some or all your points have not turned into a Reward within one year of being earned.
Can I be rewarded points for purchases/activities made prior to joining Power Systems Rewards program?
Only transactions made after you have signed up for the Power Systems Rewards program are eligible for Points.
What are the benefits of becoming a Power Systems Rewards member?
As a member of Power Systems Rewards program, you will earn Points for every dollar spent/activity performed, which turn into Rewards. It's simple and rewarding—you'll have the opportunity to earn Double and Bonus Points, Birthday Gifts and Free Shipping.
Can I combine my rewards points with other promotions?
No, you cannot combine your rewards points promo codes with other promotions unless otherwise stated at time of purchase.
How long will I maintain my tier status?
Upon qualifying for a new tier, you will receive a notification welcoming you to that tier. You will maintain that status for the remainder of the current calendar year and the following year. While you won't drop tiers in the current calendar year, any returns you make may affect your tier status for the following year as calculated in January.
Contact Us