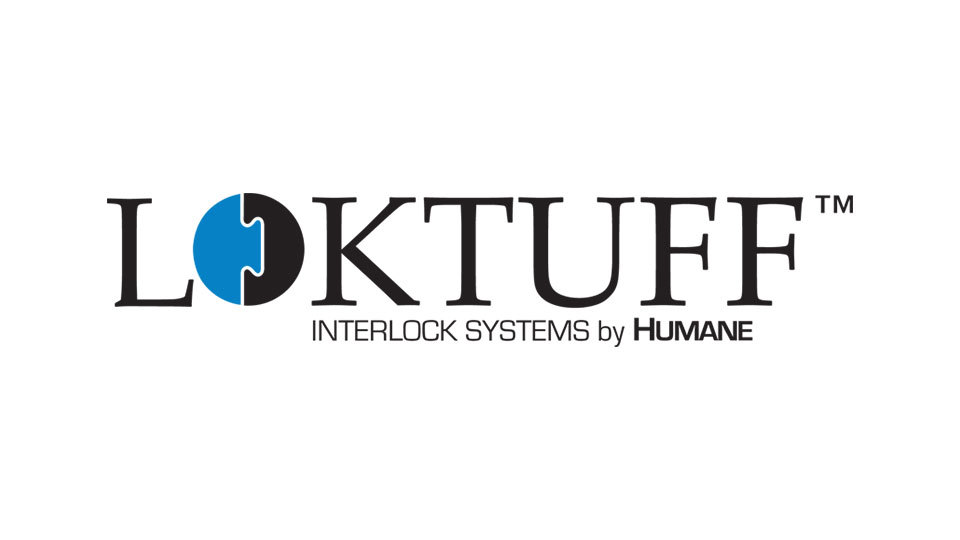 Loktuff
Versatile Recycled Rubber Flooring

Loktuff is a high-durability floor covering system that is made from 99% recycled premium rubber, free of wire and fiber contaminants. Loktuff is available in a variety of colors, and has a tough, non-porous surface that is built to provide an impressive service life.

Loktuff's precision waterjet-cut interlock design eliminates the need for adhesive, and will never curl or separate. Once installed, Loktuff is virtually maintenance-free. Because it is vulcanized rubber, it is completely non-absorbent and will not harbor bacterial growth.

When your flooring requirements change, Loktuff can be removed and repositioned without marking or staining. Simply rearrange to meet your new specifications.

Loktuff is designed for use in gyms and fitness facilities, schools and community centers, ice arenas and hockey rinks, animal stalls and trailers, and any other environment where highly-durable, impact-absorbing flooring is desirable. Loktuff is carefully inspected and manufactured to the highest standards of quality for a precision fit and long life.
Loading ...