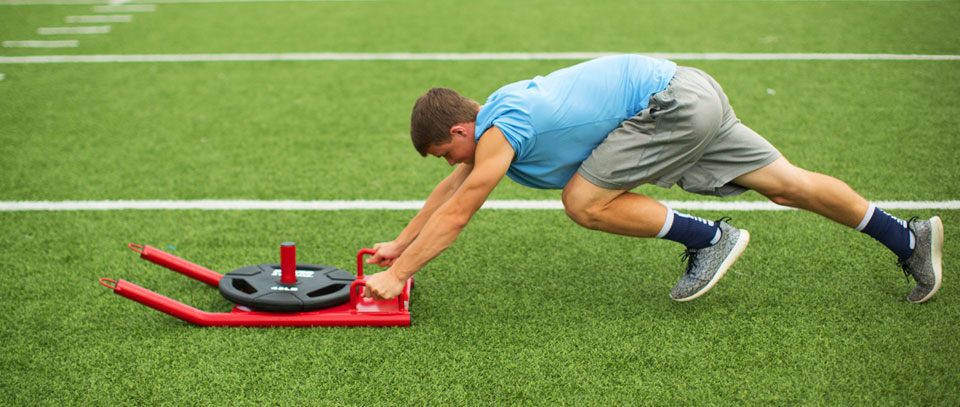 Performance
Improve Your Team's Sports Performance with a Wider Variety of Training Equipment from Power Systems
Sports performance is a direct result of the training athletes endure. To help athletes achieve peak performance, sports performance training must enhance their speed, agility, strength, power, and flexibility. Performance training addresses every one of these areas in a way that is challenging enough to increase performance levels as they progress. Power Systems offers a wide variety of sports training equipment needed to consistently improve performance from day one of their performance training. We also have a variety of testing and measurement products so you can track the improvements each team member makes. Providing a visual measurement of their accomplishments and highlighting the areas that need improvement will provide you and your athletes with the guidelines you need to reach your sports performance goals.

What Types of Sports Performance Training Equipment are Available?
Many areas of agility and speed training require only the simplest types of performance training equipment such as agility cones, pro slide boards, and reflex balls. Power Systems also offers a variety of DVDs that will help you work with your athletes to get the most from their sport-specific training. A good example is the "Coaches Choice" Agility Drills for Improved Athletic Performance. This DVD features a series of drills that have been proven to enhance performance in athletes. Learn how to make the most of every sports performance training session and implement the sports equipment you have to get maximum results. We have the instructional DVDs to show you how and the equipment to put the methods to work for you and your athletes.

What Tools Do I Need to Measure My Athletes' Performance?
A variety of sports performance measuring tools are available to gauge how high athletes jump, how fast they run, and how much more powerful they have become! Use Vertec to obtain accurate vertical jump measurements and a pedometer with 7-day memory to record and compare their speed. Nothing will inspire your athletes more than recognizing their achievements as they continue to grow stronger, faster and more agile. Power Systems carries a variety of informative DVDs to help you make the most of your sports performance training. We also carry a wide variety of sports training equipment that will help your athletes achieve an increasing level of skill in every area needed to meet their potential performance level. Whatever your sport or the focus area of your athlete's performance, we have the selection of athletic training equipment you need to help them reach their potential and the measuring tools to let them see their accomplishments as they succeed!
Power Systems has the assortment of sports performance equipment and monitoring tools to prepare athletes to deliver peak performance in any sport. Choose from a variety of DVDs to provide you with guidelines in agility, speed and power training to address every area of performance.
Loading ...