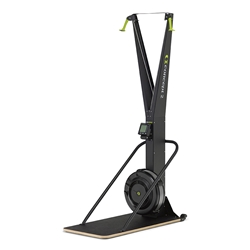 Concept2 Skierg
Concept2 is open - allow 8 weeks lead time after orders are placed. The Concept2 SkiErg makes the sport of Nordic skiing available to everyone. Long recognized as delivering one of the toughest workouts around, Nordic skiing develops both strength and endurance and exercises the legs as well as the arms and core. The SkiErg can be used for both double pole and classic alternating arm technique. The SkiErg uses the same flywheel resistance and electronic monitoring systems as our indoor rower, the proven choice of rowing athletes around the world since 1981, so you can rest assured that the machine is made to last. As well as being durable and well built, the SkiErg is sophisticated too, with an advanced monitor that provides immediate, accurate performance data. Whether you're an elite cro...
Options: Skierg w/PM5 Monitor and Floor Stand | Skierg w/PM5 Monitor ONLY | Floor Stand ONLY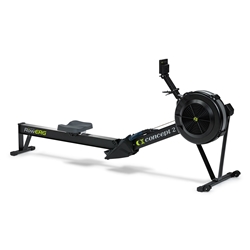 Concept2 Rower
Concept2 is open - allow 8 weeks lead time after orders are placed. The dependable performance of our Model D Indoor Rower has made it the best selling indoor rower in the world. Recognized by competitive rowers as the standard for indoor training, the Model D delivers an effective cardiovascular workout that will increase your fitness level and tone your physique. At a fraction of the cost of other home fitness equipment or a yearly gym membership, you can have the luxury of working out in your home whenever you choose…and get a great workout to boot. We value practical design: our Model D is efficiently engineered and will last a lifetime. The Model D you buy is the same machine used by Olympic- and elite-level athletes to train for their sport—it'll take the abuse of heavy training day ...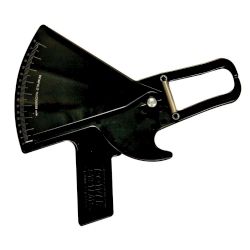 Slim Guide
Best Seller. Basic caliper to measure body composition using the Durnin Formula. Easy-to-read scale measures up to 80 mm. Durable PVC construction with stainless steel springs. Instructions included. Black. 1 lb. Features: Easy-to-read scale measures up to 80 mm. Uses the Durnin Formula Durable PVC with stainless steel spring
$35.00
1 Reviews