October 14, 2019
HAPPY BIRTHDAY POWER SYSTEMS!
Count on Power Systems for our LONGEVITY. Power Systems was born October 1986 in Knoxville, TN. Canadian National Champion Track & Field Athlete and former Strength & Conditioning Coach for the University of Tennessee, Bruno Pauletto, founded Power Systems with the goal to pair quality products with programming and assist fellow coaches to build better athletes.
This month, as we celebrate our 33rd year in business, we look back and celebrate our expanded reach across teh industry in health, fitness and athletics - developing strategic partnerships along the way to provide quality fitness equipment with expert service, support, and education.
HYBRID BARBELLS
Best all-around barbell for general strength training.
•

Dual construction black zinc and stainless steel

•

Bushing bearings

•

Orange - 20kg and White - 15kg end caps and bands for quick weight identification

•

Tensile Strength = 190,000 PSI

•

Ideal for traditional strength training and non-competitive Olympic weightlifting

TRAINING BARBELLS
Ideal for youth or beginners to strength training.
•

Designed to be smaller in size and weight than Olympic and Hybrid barbells

•

Bushing bearings

•

Bar weight range from 15 lbs. - 22 lbs.

•

Lower weight capacity

•

Ideal for developing proper form and confidence for beginners to weight training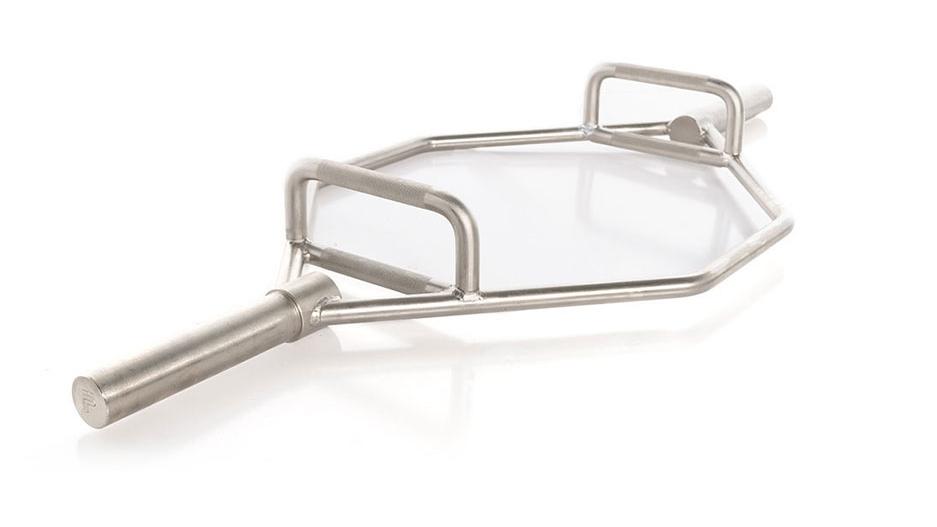 SPECIALTY BARBELLS
Designed to accommodate specific lifts or provide unique grip types and locations.
•

Provide training variety for traditional lifts such as the squat, dead lift, and bench press

•

Ergonomic grip locations

•

Several options available

•

Size and weight vary based on bar and intended use

•

Promotes ideal user form and execution during lifts