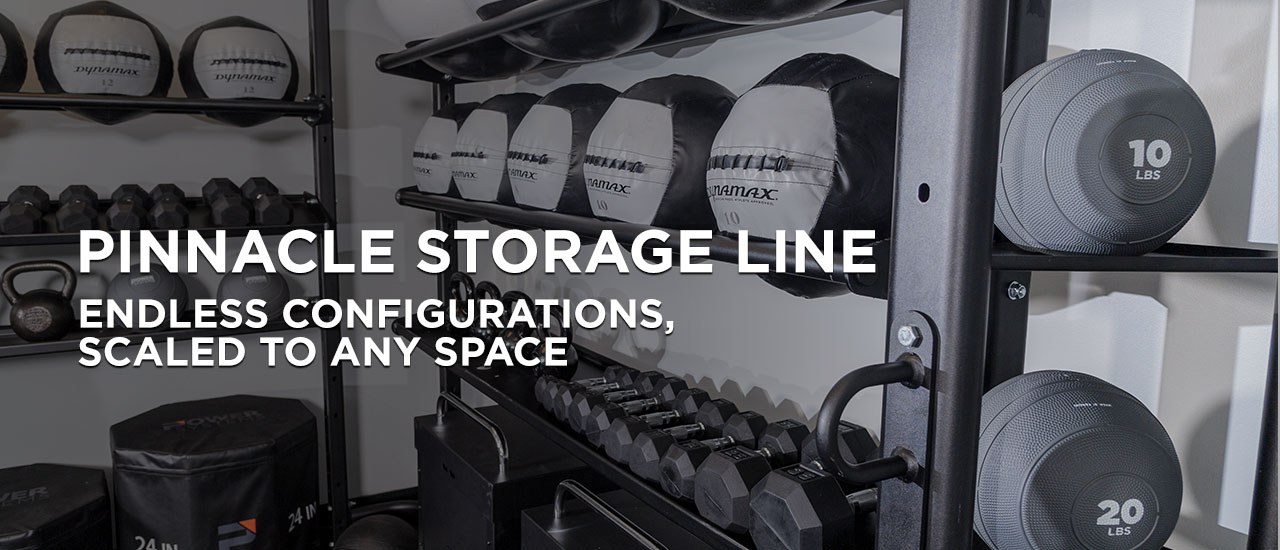 Reach new heights in facility design with Pinnacle Storage Solutions. Designed to meet the unique business and operational objectives of health clubs and fitness facilities, the industrial-chic look of the Pinnacle Line welcomes clients into a space where order and purpose are finely stated. Invest in storage that stands the test of time with the Pinnacle Line from Power Systems.
The Pinnacle Storage Line
Available to be configured to achieve any design vision while standing up to the demands of a high-traffic facility.
Create inspired spaces with high-end, industrial storage in endless layouts
Organize fitness accessories for effortless access
Leverage height over square footage optimizing space
Stylized with state-of-the-art facilities in mind
TRANSFORM FROM ORGANIZED TO OPTIMIZED
Endless Layouts for Any Space
Every square foot matters in today's fitness facilities. This unique system can be configured to achieve any design vision while defining functional spaces. Choose from endless storage configurations to create the ideal storage system for your space. Options for storage include:
Storage rails, ideal for large items such as stability balls
Multi-purpose trays that can be installed flat or angled
Resistance band storage eliminates tangling
Studio mat storage keeps mats organized and tidy

ACHIEVE CUSTOM CONFIGURATIONS WITH THE PINNACLE STORAGE LINE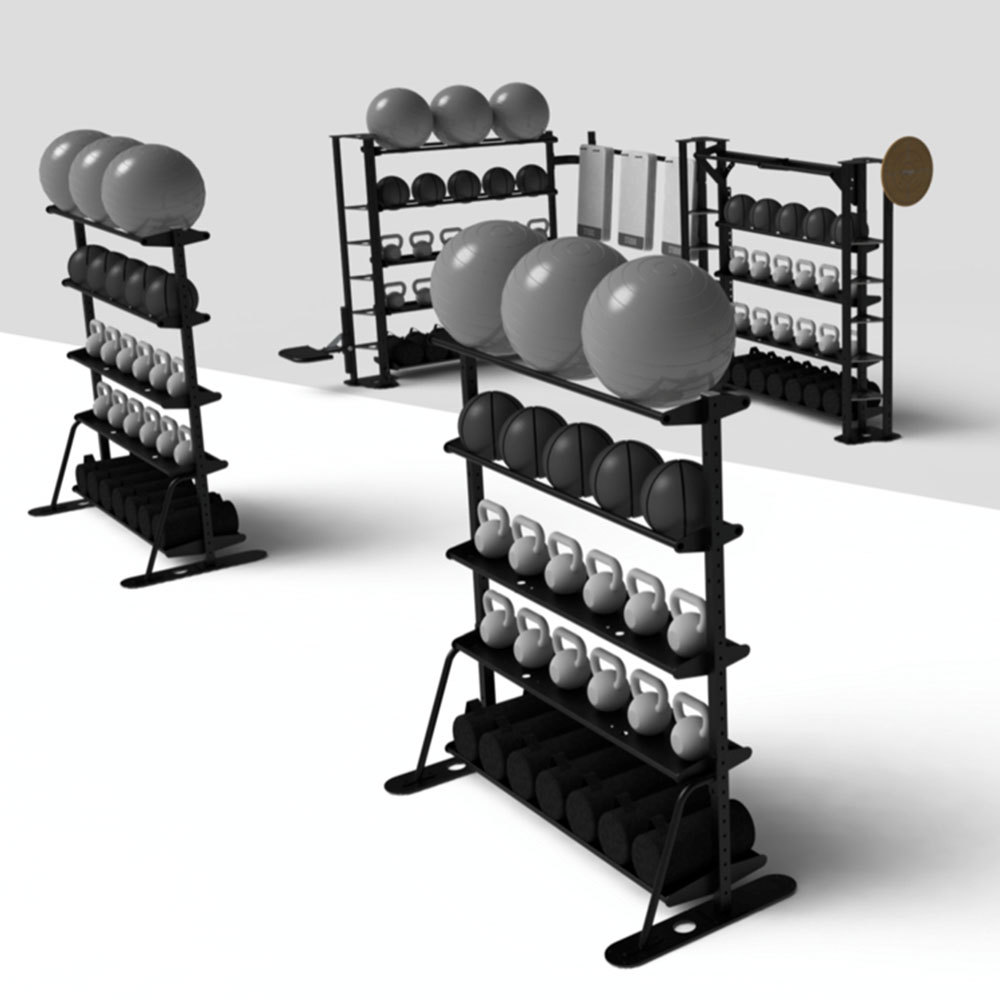 OPTIMIZE YOUR SQUARE FOOTAGE BY REACHING FOR NEW HEIGHTS