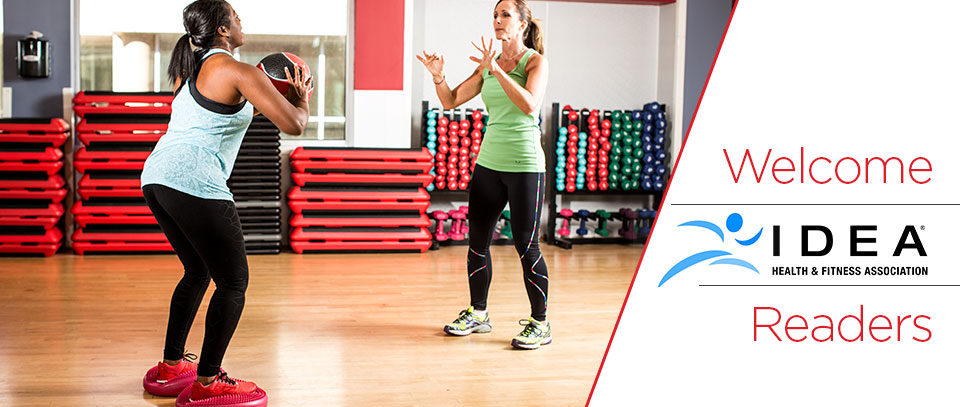 IDEA
This promotion has expired.
Be the first to know about new products and the latest deals when you sign up to receive Power Systems emails.


Small Group Training Products and Programming
According to the American College of Sports Medicine, small group personal training (SGT) ranked in the Top 20 Fitness Trends for 2016. Other ranked topics in their Worldwide Survey include body weight training, core training, HIIT, and functional fitness. This is fantastic news for the training industry as these are all disciplines in which personal trainers are very well-versed!
While one-on-one training is still popular, starting a variety of small group training programs is a great way to get your business booming! People of all ages and fitness levels want to get involved with a personal trainer but sometimes shy away from the exposure that comes with one-on-one attention. Small groups are a great way to exponentially grow your clientele and your influence in a fraction of the time.
Remember, SGT doesn't just mean outdoor boot camps and Crossfit boxes. There are many different categories of folks out there that can benefit from a group workout setting. For example, with Spring Break around the corner, think about starting a Spring Training Camp for young athletes in your community. Or what about contacting a local senior center about offering a class targeting older adults? Don't get caught in a niche. Program variety is a key component to developing a successful and far-reaching personal training business comprised of both small groups and one-on-one clientele.
Once you decide on what types of small group programming you want to offer, you'll need to take inventory of the equipment you will need. Power Systems has several products that can be used across many programming types from beginner to advanced fitness levels
Attractive, less intimidating alternative for beginners to exercise and/or to kettlebell training
Uniformly sized for consistent technique development
Will not scuff hardwood floors
Color coded by Level: Yellow = Beginner, Orange = Intermediate, Blue = Advanced

Smaller version (50 cm diameter) of the original BOSU Balance Trainer (65 cm)
Great for young athletes but can be used by adults as well
Smaller size makes it easier to transport

Shorter version (36") of Power Systems best-selling resistance tube (48")
Designed for users 5' tall or under –OR- for shorter ROM exercises for users 5' tall and above
Available in 6 different resistances levels to accommodate all fitness levels

Includes 22 essentials for an SGT class
Accommodates small groups of up to 15 people
Sample exercise and programming cards are available for download

Includes 22 essentials for an SGT class
Accommodates small groups of up to 15 people
Sample exercise and programming cards are available for download

One product, hundreds of uses - from balance and agility training to rehabilitation exercise
6 air-filled, textured domes - can be used flat side down or dome side down
Textured surface provides traction during training
Offers proprioceptive feedback when used without shoes
Lightweight and portable, comes with carry bag
There is still plenty of time to make 2016 the most profitable year yet for your personal training business. Keep more money in your pocket by choosing equipment that can be used by a wide variety of training groups. Power Systems is your complete solution for your small group training needs.
Loading ...