Urethane Cardio Dumbbell Gray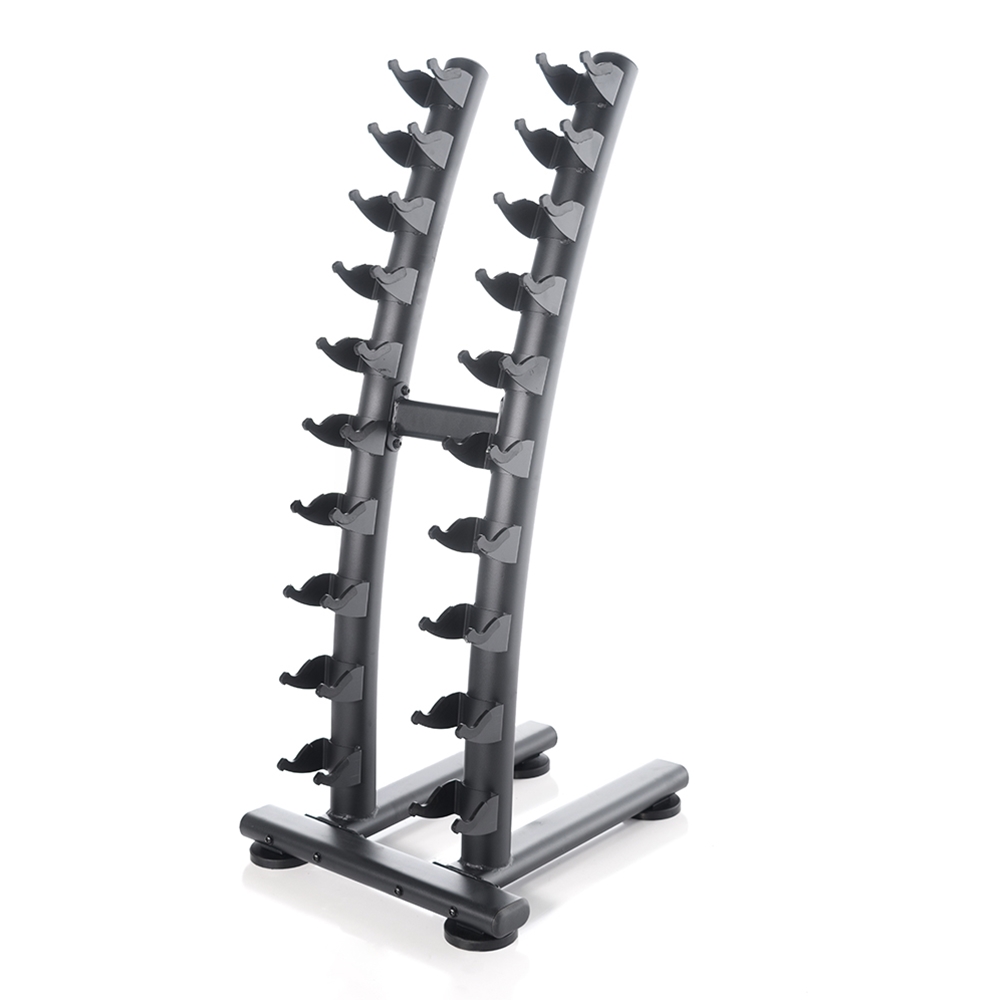 In Stock & On Sale
Studio Dumbbell Rack
Pair your purchase with this storage rack - on sale for a limited time.
Shop Now
COLOR UPDATE - Neutral Black and Gray for all weights!
Get your hands on Power Systems newest urethane dumbbell. Unlike any design currently on the market. Designed to set your gym apart as the ideal partner to the updated ProElite Pump Set - Gray. The premium urethane handle features a gentle knurling pattern for a secure grip. Unlike other studio dumbbells, the handle on our Urethane Cardio Dumbbell is a consistent diameter, regardless of weight, providing a confident grip for all fitness levels. The ends feature our proprietary beveled edge to prevent weights from rolling with not in use. Coordinates seamlessly with our updated ProElite Pump plates and other studio products. Sold in pairs. 1 year warranty. US Patent D888849.
Read more about our exclusive dumbbell here.
Multiple storage options, including the Denali Vertical Dumbbell Rack, designed specially for our Urethane Cardio Dumbbell.
Features:
US Patent D888849
Comfortable ergonomic handle with gentle knurling pattern
Handle is uniform size on every weight
Beveled edge prevents rolling
All black and gray for a neutral presentation
Weight printed on ends for easy identification
1 year warranty
Available in 9 weight options
SOLD IN PAIRS
Gray
pair
| | |
| --- | --- |
| Specs | |
| Brand | Power Systems |
| SKU | 57270 |
| Sold As | pair |
| Color | Gray |
| Shipping Weight | 6.0 lbs |
Gray
pair
| | |
| --- | --- |
| Specs | |
| Brand | Power Systems |
| SKU | 57271 |
| Sold As | pair |
| Color | Gray |
| Shipping Weight | 10.0 lbs |
Gray
pair
| | |
| --- | --- |
| Specs | |
| Brand | Power Systems |
| SKU | 57272 |
| Sold As | pair |
| Color | Gray |
| Shipping Weight | 16.0 lbs |
Gray
pair
| | |
| --- | --- |
| Specs | |
| Brand | Power Systems |
| SKU | 57273 |
| Sold As | pair |
| Color | Gray |
| Shipping Weight | 20.0 lbs |
Gray
pair
| | |
| --- | --- |
| Specs | |
| Brand | Power Systems |
| SKU | 57274 |
| Sold As | pair |
| Color | Gray |
| Shipping Weight | 24.0 lbs |
Gray
pair
| | |
| --- | --- |
| Specs | |
| Brand | Power Systems |
| SKU | 57275 |
| Sold As | pair |
| Color | Gray |
| Shipping Weight | 32.0 lbs |
Gray
pair
| | |
| --- | --- |
| Specs | |
| Brand | Power Systems |
| SKU | 57276 |
| Sold As | pair |
| Color | Gray |
| Shipping Weight | 35.0 lbs |
Gray
pair
| | |
| --- | --- |
| Specs | |
| Brand | Power Systems |
| SKU | 57277 |
| Sold As | pair |
| Color | Gray |
| Shipping Weight | 40.0 lbs |
Gray
pair
| | |
| --- | --- |
| Specs | |
| Brand | Power Systems |
| SKU | 57278 |
| Sold As | pair |
| Color | Gray |
| Shipping Weight | 50.0 lbs |
Combine Your Purchase With