Rubber Octagonal Dumbbell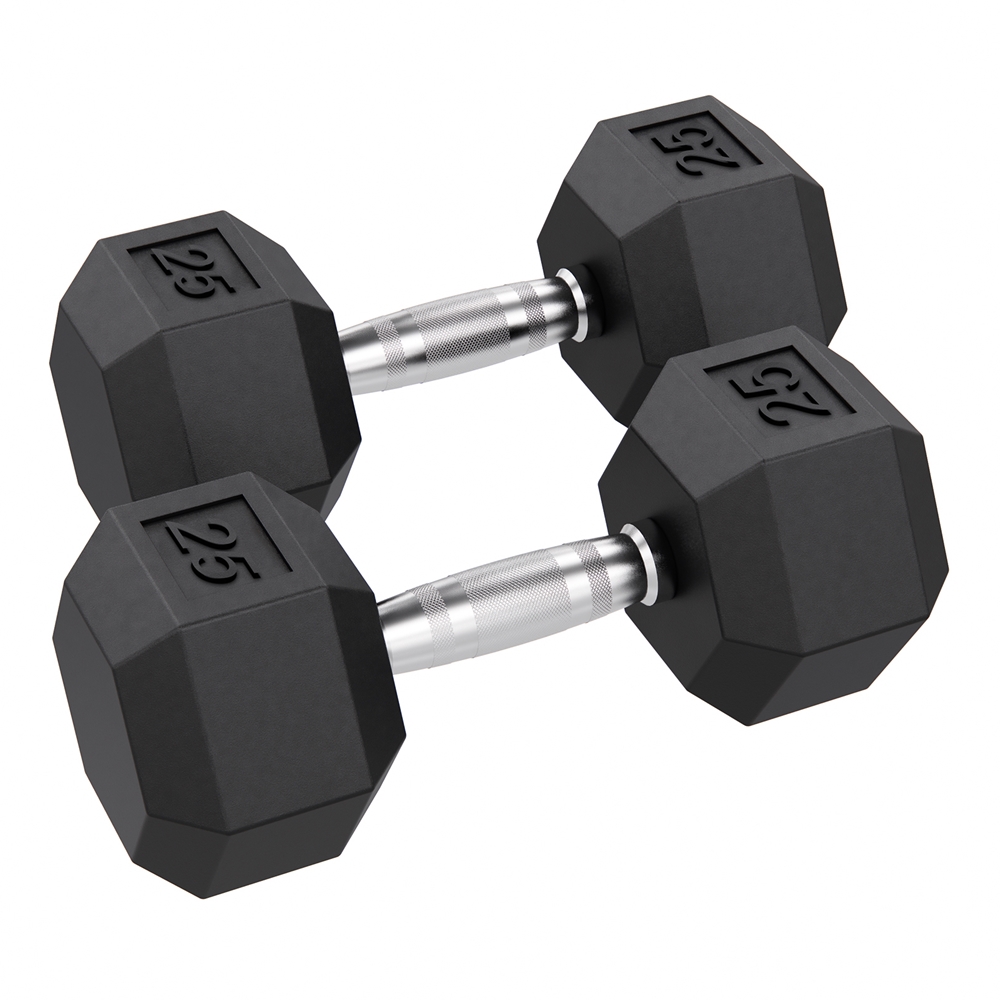 On Sale & In Stock
Rubber Hex Dumbbells
"Consider these dumbbells with a hexagonal head design, on sale for our lowest price..."
Shop Now
Members earn
0
points with this purchase.
?
Best Seller! The heads of the cast metal dumbbells are encased in thick rubber to prevent damage to the weights, floors and other equipment in the exercise facility. Octagonal head design keeps them from rolling away. Ergonomic, knurled handles provide a comfortable, stable grip. Durable construction that is ideal in frequent-use settings. Twenty-seven weights available, from 3 to 100 lbs. Sold in pairs. Racks available. 2-year limited warranty.
Features:
Sold in pairs in weights of 3 to 100 pounds
Solid steel knurled ergonomic handle with zinc coating for improved grip, comfort and durability
Raised numbers make each dumbbell easy to identify by weight
Octagonal head design prevents the dumbbell from rolling away so they stay within easy reach
pair
pair
pair
pair
pair
pair
pair
pair
pair
pair
pair
pair
pair
pair
pair
pair
pair
pair
pair
pair
pair
pair
pair
Combine Your Purchase With