Invest in a Better Workout Experience
The strength training equipment throughout a facility makes a big impact on the overall look and feel. Updating your strength room with lifting platforms, free weights, and other high-quality, durable weight lifting equipment is an investment and commitment to improving member experience.
Premium Strength Training for Gyms
Whether you're looking to update a few pieces or completely overhaul your training space, our curated selection of professional, multifunctional strength equipment makes a healthy impression in any space. From squat racks and free weight benches to barbells and dumbbells, Power Systems has everything you need to create a sleek strength room that makes a strong statement.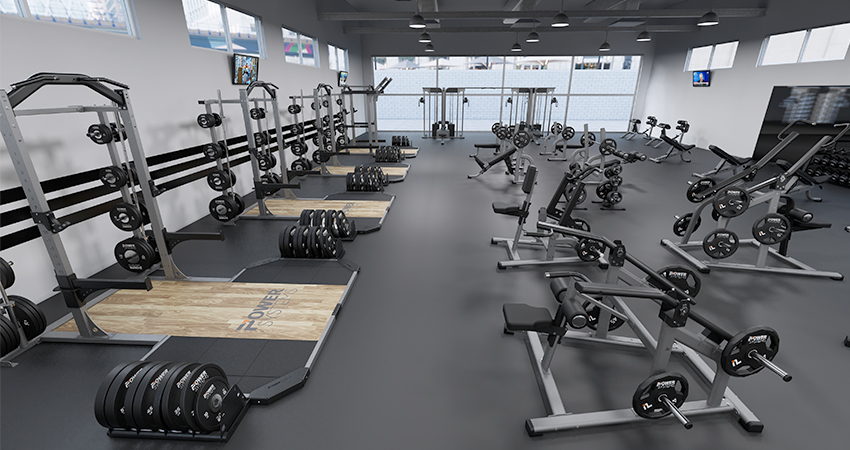 Make the Most of Your Space
Sierra Strength Line
Need comprehensive strength training equipment made for the toughest gyms? Explore Sierra Strength Line, our latest line of strength racks, lifting platforms, and free weight and Olympic benches.
Featured Strength Rooms
Strength Room A
Size: 4,360 sq ft
Complete renovation of the free weight floor for a downtown gym.
Strength Room B
Size: 1,200 sq ft
Strength room update to add wide range of weights and more stations for heavy lifting.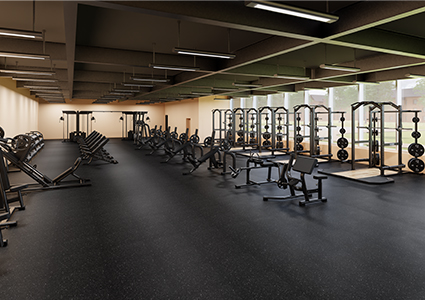 Strength Room C
Size: 2,400 sq ft
Traditional Strength and Olympic Weightlifting space inside a campus rec center.