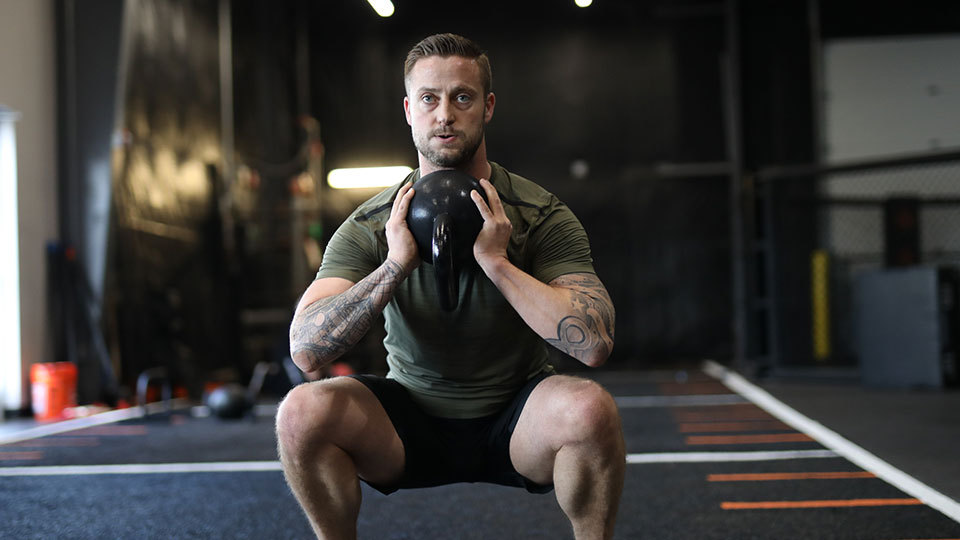 Kettlebells
Kettlebells Help Improve Overall Strength, Burn Calories and Improve Performance
Kettlebells are a fun and effective way to improve overall strength and power, and they help burn lots of calories at the same time. Exercises that use kettlebells include squats, snatches, cleans, jerks and more. They're a safe and interesting alternative to traditional strength training, and they have a strong cardio component as well. What's not to like about kettlebells? Useful for beginning exercisers and elite athletes, Power Systems has a range of kettlebells and kettlebell sets for sale, ranging from the traditional models to premium sets and competition sets, storage racks and instruction manuals.

What Kind of Benefits do Kettlebell Workouts Offer?
Kettlebells are an extremely versatile and powerful way to work out. Kettlebell sets let you progressively increase the load and reach your long-term fitness objectives. Some of the specific benefits of using kettlebells include:


Calorie burning. The American Council on Exercise says that using kettlebells can burn up to 20 calories per minute.
Improved range of motion. Large movements with kettlebells help loosen up the joints and maintain flexibility, which reduces the risk of injury.
Both cardio and strength. While significantly improving your strength, you're also getting a solid cardio workout with kettlebells.
Improved functional strength. Kettlebell workouts involve using everyday movements that mimic everyday life activities such as lifting heavy bags, pulling open heavy doors, and reaching things that are up high.
Satisfaction and accomplishment. Working out with kettlebells seems a little intimidating, and it is intense, but it provides an amazing sense of accomplishment because really, anyone can do it!
How Should I Choose From the Best Kettlebell Sets for Sale at Power Systems?
Kettlebells and kettlebell sets are a fun and effective way to improve strength, train your heart and lungs, and improve range of motion. Depending on your goals or those of your students or clients, you may need only one kettlebell, which saves money and space in your home or gym. Perhaps you'll choose a manual to have a resource for lots of proven kettlebell exercises. For more advanced workouts, you'll probably want to select a kettlebell set and a nice storage rack for the set, and for elite athletes, premium and competition sets are also available. At Power Systems, we've got your kettlebells covered.
Loading ...