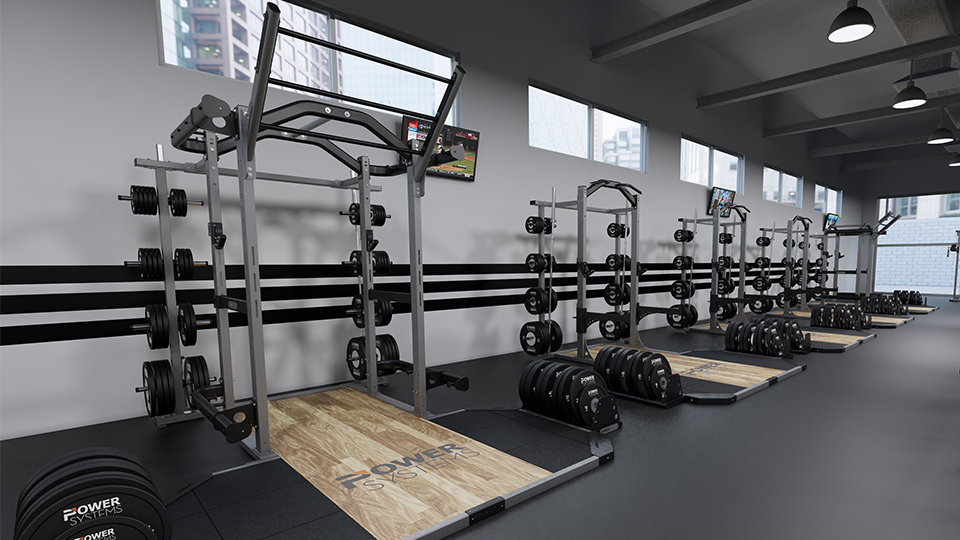 Squat Racks
Develop Muscular Strength and Power
Squat racks are the sought-after centerpiece for strength training spaces in commercial gyms, athletic training rooms, home garage gyms, and the like. Power Systems offers a wide variety of squat and power racks to meet the recreational or Olympic weightlifting needs of any free weight area.

How to select the best power rack for your space
A half rack is a good option if you are short on space. If you are building your own garage or basement gym, a folding squat rack is a great, space-saving option also. Larger power racks take up more space but offer more options for barbell and weight plate storage as well as exercise variety. Add a lifting platform to your squat or power rack to provide solid base of support and a more robust training surface for heavy power lifts and quick Olympic lifts.
Loading ...