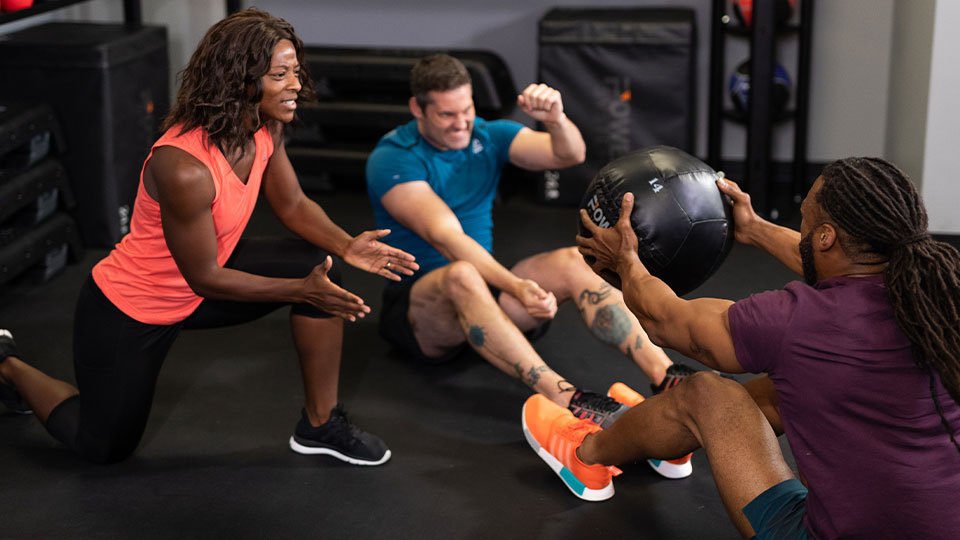 New Products
Get the Top Fitness Equipment to Add New Dimensions to Your Workout
There is a lot to be said for tried-and-true fitness equipment and workouts. Many of the same types of exercise equipment used decades ago still contribute to an effective fitness program. That doesn't mean there isn't room for new products that have been developed to take your fitness routine to the next level. As researchers continue to study how the body works and responds to the activities we put it through, new products continue to be developed to incorporate new knowledge into a physical reality. Many of the newest pieces of fitness equipment are based on research that has shown it will be effective in accomplishing one or more of the fitness goals that many athletes have in mind. In some cases, improvements on traditional exercise equipment could have the impact that you want for your workout efforts.
What is New in Fitness Equipment at Power-Systems.com?
We continue to add new products to our inventory to provide our customers with the most advanced and effective fitness equipment for their personal use or for the members of their clubs. New variations on old favorites like the new longer 60" Premium Versa-Tube resistance tube will increase the number of people who will find this as a valuable piece of exercise equipment for their workout just by changing a single detail. Some of our new products offer the degree of versatility that makes them more valuable to the club or home. The AccuBall is one of our new products that improve pressure point relief that is sometimes found with golf or lacrosse balls. We also have added the Moji Foot and Moji Mini Pro to provide more choices in massage for the relief of soreness and pain caused by overworked muscles.
What Types of New Fitness Equipment Do You Have to Help with Speed Training?
For some athletes, enhancing strength training is a priority. For others, speed training equipment is needed to improve short- or distance- speed. Our newest fitness equipment includes Speed Hurdles Pro to give runners the option to adjust the hurdles to a number of heights quickly and easily. The Speed Rope is another type of speed training equipment that helps athletes increase their endurance. Our variety of new products includes exercise equipment used for resistance training, speed and agility, pre- and post- workout massage and increasing strength and endurance. Buyers who know that Power Systems provides nothing but top quality fitness equipment for any area of training or performance also know that they can rely on our brand for the best in new equipment as well.
The new products at Power Systems include a variety of fitness equipment that can be used to increase strength, build speed and agility, and help athletes prepare for competition. The quality of fitness equipment that has inspired customer loyalty in many of those who shopped here before will continue to be evident in any additional products added to the inventory.
Loading ...