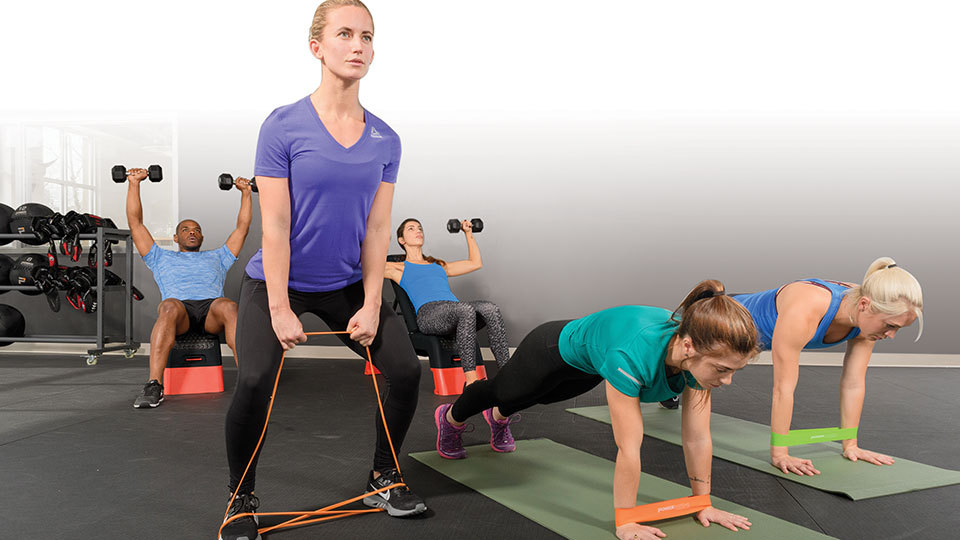 Fitness Equipment
Train Your Cardiovascular and Musculoskeletal System with Fitness Equipment from Power Systems
Fitness equipment from Power Systems includes the proper devices, machines and stations that help you train every muscle in the body, including the most important muscle of all: the heart. The best workout equipment provides fixed or adjustable amounts of resistance so that you can progress in your training and monitor your progress as you go. The right fitness equipment for home or a particular fitness or rehabilitation facility will depend on the goals of the people involved, the available budget and the available space in which you plan to put the equipment. Are you working with beginners, intermediates, advanced athletes, or a mix of these? Are you helping patients rehabilitate after injuries? Do you have a small or large space, or do you need home gym equipment?

What Kinds of Workout Equipment Does Power Systems Offer?
Our commercial gym equipment includes various sizes of weight stations and weight machines, cardiovascular workout machines and ab machines and ab coasters. Popular machines at these gyms include the feature-loaded Green Series treadmills and cycles, as well as the Pro Maxima weight stations, benches and power racks. We also offer gym equipment for sale for class use, such as steps for step aerobic classes, mats for yoga and Pilates, and hand weights. For smaller facilities or home use, we have a range of weight lifting equipment, dumbbell sets, resistance bands and mats. There are options for every fitness level and every budget. It's important to remember that fitness equipment requires proper storage, so you might want to consider a rack that is specially designed to keep the equipment you choose safe and in good condition.

How Do I Choose The Best Fitness Equipment for My Needs?
Before purchasing fitness equipment, it's important to think carefully about your goals and objectives with your facility or home gym. Beginning exercisers will benefit from equipment that lets them adjust the intensity down to low levels when needed, and that reduces the impact on the joints. New exercisers might also benefit from the use of structured weight machines and ab machines early on, as they learn proper form and technique. More advanced exercisers are likely to be able to properly use free weights, and may benefit more from free weights than from the limited options provided by weight machines. Educational posters in strategic locations can help exercisers of all levels use your fitness equipment safely, even if you are not always able to work personally with them. Whether working out at home, at the gym, or at a professional rehabilitation facility, Power Systems has fitness equipment that's right for you. After considering the goals and objectives of your clientele, bring your list to Power Systems to see what we have to offer.
Loading ...