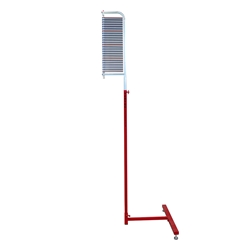 Vertec
The vertical jump demonstrates athletic ability based on the measure of explosive strength and vertical jump. Before determining how to increase vertical jump, you need to know the starting point. The Vertec vertical jump tester is a versatile and accurate tool that will measure vertical jumps within ½-inch to really show improvement throughout the training cycle. Adjust the color-coded vanes from 6' to 12'. Plates pictured not included. Steel frame. Assembly required. Wall mounted version also available. Features: Measures in ½-inch increments Steel frame construction Color-coded vanes for easy reading of measurements Provides you with an accurate measurement of vertical jump Allows you adjust height of vanes to measure jumps from 6' to 12' Lets you follow your progress from vertical jump...
$829.00
2 Reviews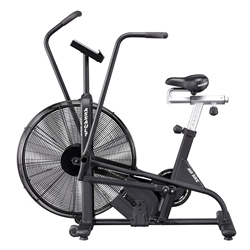 Assault Air Bike
Designed by a dedicated team of fitness engineers with a consistent stream of feedback from enthusiasts, club owners, trainers, and physical therapists, the Assault is truly the best-in-class fan bike available today. Built from the ground up, they started with a frame manufactured from full high-tensile steel that is sealed with a layer of industrial powder coating paint. To ensure durability and long periods of maintenance free use, all moving parts employ sealed cartridge bearings. The Assault AirBike console offers a crisp LCD screen that is packed with features for all users. On-board programming allows you to jump into a workout with minimal fuss, or fully customize your session on the bike. Choose from high intensity intervals, or set a target distance or Watt goals. Integrated mess...
$812.00
2 Reviews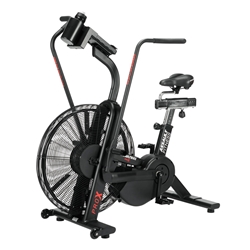 Assault Bike Pro
The same bike you love to hate, now with upgraded features. The AssaultBike Pro is the ultimate tool for those looking for a more custom and powerful training experience. This new generation of AssaultBike combines the original design of the Classic with the top features of the Elite to create a hybrid bike that's durable, low maintenance and built for hardcore use. There's no such thing as half-assing a workout on the AssaultBike, and the Pro is no different. Designed to automatically increase resistance as speed is increased, the AssaultBike Pro is 100% athlete powered - meaning you're totally in control of your training. No distractions. No excuses. Just you, the bike, and your own fitness goals. Console, meet Bluetooth. The AssaultBike Pro's high-contrast LCD screen now comes with Blue...
$899.50
1 Reviews