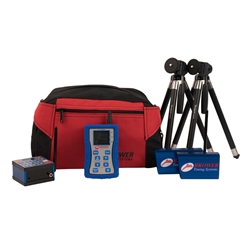 Brower TCi Timing System with Smartphone Connectivity
BRAND NEW! The Track and Speed Evaluation system is the latest development from Brower Timing Systems. This system utilizes the Brower Timing TCi-System. The TCi-System is a wireless timing device that enables athletes and coaches to measure time, speed, count repetitions, input test data and save it all in the TCi-Timer memory. The TCi-System can send radio transmissions up to 800 feet and is accurate to the thousandth of a second, making it a highly precise timing tool. It is also equipped with five different radio frequencies allowing multiple Brower systems to be used in the same area. With Brower Timing's dedication to portability, all components of the TCi-System have been designed to fit neatly into a small lumbar pack. Made in the USA. Two year limited warranty. Batteries included....
$1,976.50
1 Reviews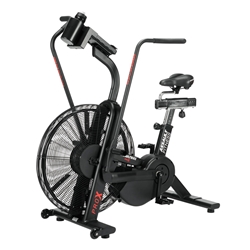 Assault Bike Pro
The same bike you love to hate, now with upgraded features. The AssaultBike Pro is the ultimate tool for those looking for a more custom and powerful training experience. This new generation of AssaultBike combines the original design of the Classic with the top features of the Elite to create a hybrid bike that's durable, low maintenance and built for hardcore use. There's no such thing as half-assing a workout on the AssaultBike, and the Pro is no different. Designed to automatically increase resistance as speed is increased, the AssaultBike Pro is 100% athlete powered - meaning you're totally in control of your training. No distractions. No excuses. Just you, the bike, and your own fitness goals. Console, meet Bluetooth. The AssaultBike Pro's high-contrast LCD screen now comes with Blue...
$899.50
1 Reviews