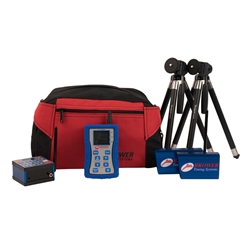 Brower TCi Timing System with Smartphone Connectivity
BRAND NEW! The Track and Speed Evaluation system is the latest development from Brower Timing Systems. This system utilizes the Brower Timing TCi-System. The TCi-System is a wireless timing device that enables athletes and coaches to measure time, speed, count repetitions, input test data and save it all in the TCi-Timer memory. The TCi-System can send radio transmissions up to 800 feet and is accurate to the thousandth of a second, making it a highly precise timing tool. It is also equipped with five different radio frequencies allowing multiple Brower systems to be used in the same area. With Brower Timing's dedication to portability, all components of the TCi-System have been designed to fit neatly into a small lumbar pack. Made in the USA. Two year limited warranty. Batteries included....
$1,976.50
1 Reviews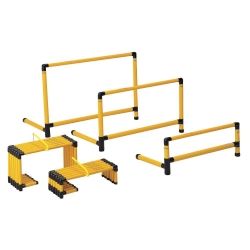 Smart Hurdle
Versatile speed and agility equipment that benefits coaches and athletes alike! Five options and simple, lightweight design allows you to set up quickly with the support of a single rotating leg. The training hurdles stay in place, even on uneven surfaces. The smaller sizes can be used for lateral drills while the larger sizes increase cardio and aid in knee lift. Coaches in a wide array of sports incorporate training hurdles into their workouts to increase speed and agility. Yellow. 6" to 42" H. Features: 5 different quantity/height combinations, from 6" to 42" high Lightweight with a single rotating leg 3-Point base system keeps hurdle in place
Options: #5: Adjustable, 27" - 42"
$81.00
1 Reviews