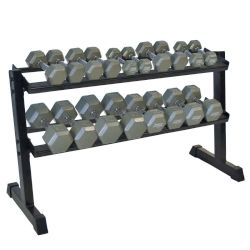 Horizontal Dumbbell Rack
Store and protect dumbbells on the rubber lined tray of this 2 tiered dumbbell rack. The Horizontal Dumbbell Rack's design allows for 6 to 9 pairs of dumbbells to be stored and the protective coating helps to reduce noise when you are racking the weights. Assembly is required. Additional shipping charges may apply. Dumbbells are sold separately. Features: Stores and protects dumbbells when not in use. Two tiered rack with rubber lined tray to reduce noise. Holds 6 to 9 pairs of dumbbells. Steel construction Black 58" L x 21" W x 33" H Ships in 2 boxes
$443.00
1 Reviews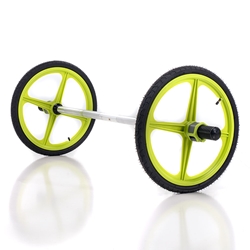 The Axle
POWER SYSTEMS EXCLUSIVE! The Axle is an ultra-light, collapsible, multi-functional barbell that is fully collapsible for easy storage in any training facility or home. Suitable for indoor or outdoor use and easily portable for a workout on the go. This unique equipment can function as a barbell, core roller, planking tool or a foot anchor for core exercises. It's also capable of holding any Olympic plate for added resistance during training. The Axle Barbell's ease of use and functionality provides anyone with the opportunity to master hundreds of exercises in a wide range of vertical and horizontal planes. To make the most of your workouts DOWNLOAD THE FREE AXLE WORKOUT APP with exercises and workouts available on iTunes and Google Play Store! Want to start with a more challenging weight?...
Options: Axle Bar, Plates, Collars | Axle Set with Footstraps | Axle Footstraps Only | Axle Olympic Collars | One 5 lb. Ziva Rubber Grip Plate | One 5 lb. PS Olympic Training Plate
$12.33 - $231.50
36 Reviews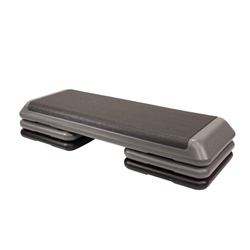 FreeStyle Step
The platform features a cushioned surface, providing maximum traction and comfort. Freestyle risers allow for three platform positions: flat, horizontal, and vertical slant. Additional risers also available. Kits and carts available. Features: Set comes with 4 risers (2 FreeStyle and 2 traditional) and 1 platform FreeStyle risers are Gray and allow for 3 varying platform positions Weight limit 300 lbs 40" L x 14" W Gray/Black or Red/Black Cannot be sold outside the US.
Options: Gray FreeStyle Step | Red FreeStyle Step | Risers
$50.00 - $120.00
6 Reviews