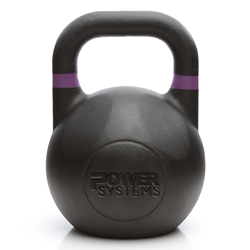 ProElite Competition Kettlebell
BRAND NEW! The updated design of our Competition Kettlebells combines form and function and will streamline the look of your training room. The matte black powder coat finish provides a smooth and finished texture for enhanced grip and use with chalk. Each of the weights available are easily identified by a colored band on the handle. The uniform size of the Competition bell (5.5" W x 11.1" H x 33 mm. handle) creates consistency in movement patterns and helps you train with uniform technique as you transition to heavier weights. The addition of four slightly planed, contoured areas near the handle improves articulation of the bell with the body by reducing friction and awkwardness during overhead exercises. Solid steel. Sold individually. Racks available. Features: • Solid steel constructi...
Options: 8 kg | 10 kg | 12 kg | 14 kg | 16 kg | 18 kg | 20 kg | 22 kg | 24 kg | 28 kg | 32 kg | 36 kg
$34.80 - $98.70
84 Reviews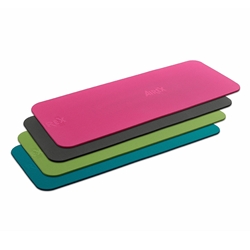 AIREX® Mat
Our highest quality mat in smaller, thinner sizes. These multi-functional mats offer superb cushioning and excellent durability for Pilates, yoga, fitness, and more. The nonslip surface is comfortable to the touch. Mats lay flat when in use and roll easily when the workout is over. Closed-cell structure makes this hygienically treated mat moisture resistant and easy to clean with a damp cloth. Closed-cell PVC foam. Made in Switzerland. Additional shipping charges will apply to cases. Features: Non-slip, comfortable surface Sanitized closed cell foam for durability and easy cleaning Fitline 120: 48" L x 23" W x 5/8" thick. 4 lbs. Fitline 140: 56" L x 23" W x 3/8" thick. 4 lbs. Fitline 180: 72" L x 23" W x 3/8" thick. 4 lbs.
Options: Fitline 120 | Fitline 180 | Fitline 140 | Fitline 180 | Fitline 140
$60.95 - $85.00
5 Reviews